2020 Clubhouse Renovations
Scheduled to open during the 2020 Fall season, CCNC will soon have completed the first of several planned clubhouse renovation phases. Phase I includes updates and enhancements to much of the dining areas of the clubhouse. These include the casual dining, casual bar, outdoor dining terrace, and member lounge along with a new private dining room with wine display and a relocated and new ladies locker room. Check out the artist renderings below along with a link to details of the project.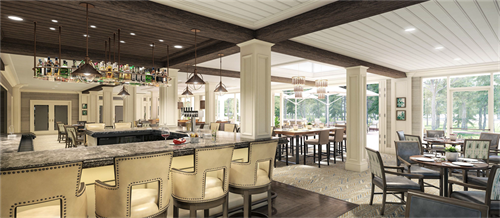 Casual Grille

Outdoor Terrace

Member Lounge

Private Dining Room with wine display
Check out this document for complete details

Pickleball
We're excited to have added the fastest growing sport in the nation! Construction of four pickleball courts was completed and opened in August.